Shichahai Theatre Location
Address: 57 Dianmen West Street, Xicheng District, Beijing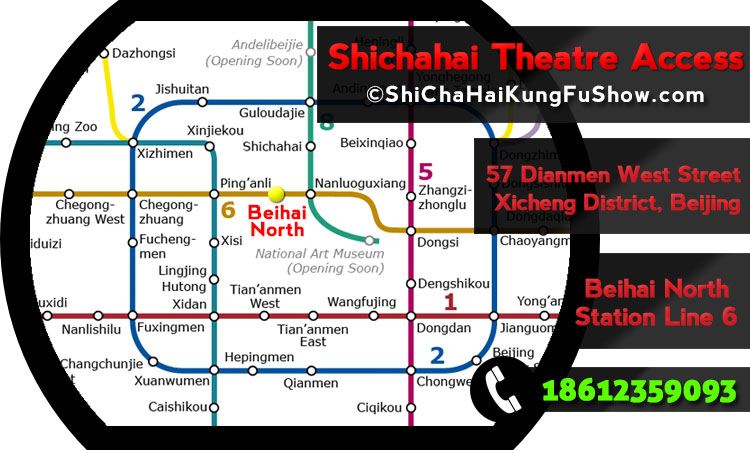 Chinese Address: 北京市西城区地安门西大街57, Di An Men Xi Da Jie, Xi Cheng Qu, Beijing.
Metro Access: Line 6. Station: Beihai North Station (Exit B) 北海北站, Bei Hai Bei Zhan.
Direction: Take Exit B & walk a few hundred meters east from the metro station.
Please let us know as soon as possible if you are late or cannot come to your booking. Thank you.